MAKE MONEY WITH THE SOCIAL MEDIA PANTRY COLLECTIVE
Help your fellow wedding, catering, and event industry pros get the resources to build stronger relationships on social media. Build our community, share the love, and make money doing it by becoming an affiliate.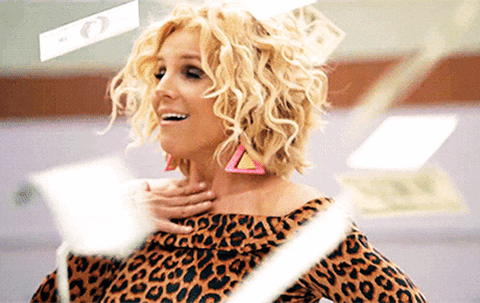 AFFILIATE PROGRAM HIGHLIGHTS
20%

recurring

commission on the first three months of any membership you sell
100% timely payouts. Receive money 30 days after you make each sale
Exclusive affiliate-only discount codes
GET STARTED IN LESS THAN 3 MINUTES
Fill out an application by clicking the button below.
​
Our Client Concierge will review your application within 48 hours.
​
After you are approved, we will send you an affiliate welcome email. You will see an affiliate dashboard added to your membership platform. You will also see a new section added to your membership that includes affiliate resources.
FREQUENTLY ASKED QUESTIONS
How do I join The Social Media Pantry Collective affiliate program?
---
1) Click here to complete your affiliate application 2) Our Client Concierge will review your application and get back to you within 48 hours 3) Once you are approved, you will see an affiliate section in your membership platform. You will also get affiliate resources. We have build our membership inside of Thinkific and are using that some platform to manage our affiliate program. Click here for more info.
---
I've submitted the application. What happens next?
---
You will be notied of your approval status by our Client Concierge within 48 hours.
---
How do I get set-up and start earning money?
---
Affiliates are set up as regular users of the membership site, and so have their own login and password. If you were already a member before signing up as an affiliate, you will continue using your existing account as usual. If you are new to the site, the Client Concierge will create an account for you and provide you with your login details. Your account is mostly the same as a normal account, but it does include an additional menu with specific information related to your role as an affiliate. You can find your affiliate links inside of the affiliate menu. For more details, click here.
---
How much an I earn in commission?
---
Affiliates earn 20% of every sale they make. The more you sell, the more you make! There is no earning cap. Affiliate commissions are tracked for any purchases that are made by a user they are associated with; by amount spent. this includes installments of a subscription or payment plan. Affiliates will earn commission on their sales of memberships to The Social Media Pantry Collective for the first 3 months of a new sale. You can track your sales on your affiliate dashboard.
---
How does the sytem know to give me credit for a sale?
---
The affiliate links drop a 30 day cookie on the potential new member's browser. This means the potential new member has up to 30 days to sign up from when they clicked on the affiliate link. If they sign up within the 30 days, they are forever tagged to the affiliate.
---
How and when am I paid?
---
Payouts are conducted once per month and paid via PayPal. If you don't have a PayPal account, you will need to sign up for one in order to receive your payments. Commissions are paid 30 days after the initial sale. We reserve the right to decline any commission on a sign-up that received a refund within the first 30 days.
---
What if my affiliate application is declined?
---
In order to build a strong affiliate program, we only accept applications that are 100% complete from repuatable individuals and businesses. We will decline your application if we suspect that there is anything inappropriate or that it will violate our terms and conditions. If you feel like your application was declined by mistake, please email grow@thesocialmediapantry.com.
---
---